This small lighthouse is located in Light Keeper's Village in the small town of Little River, SC.  The lighthouse was built in 1985 and stands to honor the past Governors of the state.  The lighthouse serves active duty each night and produces a fixed white light, helping to guide small craft up the Little River.

The lighthouse is not open to the public and is in a residential community so please be respectful of the residents.  I have been twice at night and twice during the day and have always been able to walk around the base and take pictures.  If anyone has more information on the height, optic, or other important info, please e-mail me!

To see the lighthouse, turn into Light Keeper's Village which is located just off Hwy. 17 (going North) about a mile from the bridge (and is visible from the bridge off to the right) leaving North Myrtle Beach.  If you pass the marina you have gone too far.

All photos contained in this site, © 2001-2007 Wilmoth Photography.  Images and text may not be used from this website without written permission.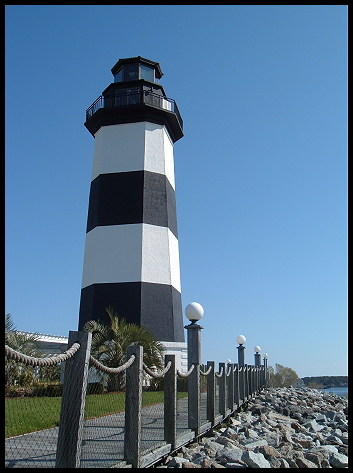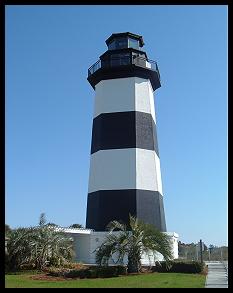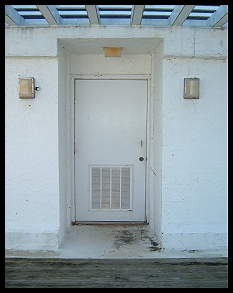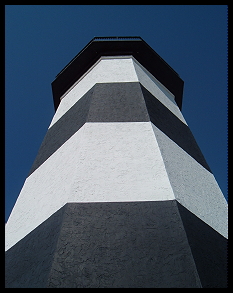 The entrance to the lighthouse.

Another view of the lighthouse.

The view looking up the side of the lighthouse.