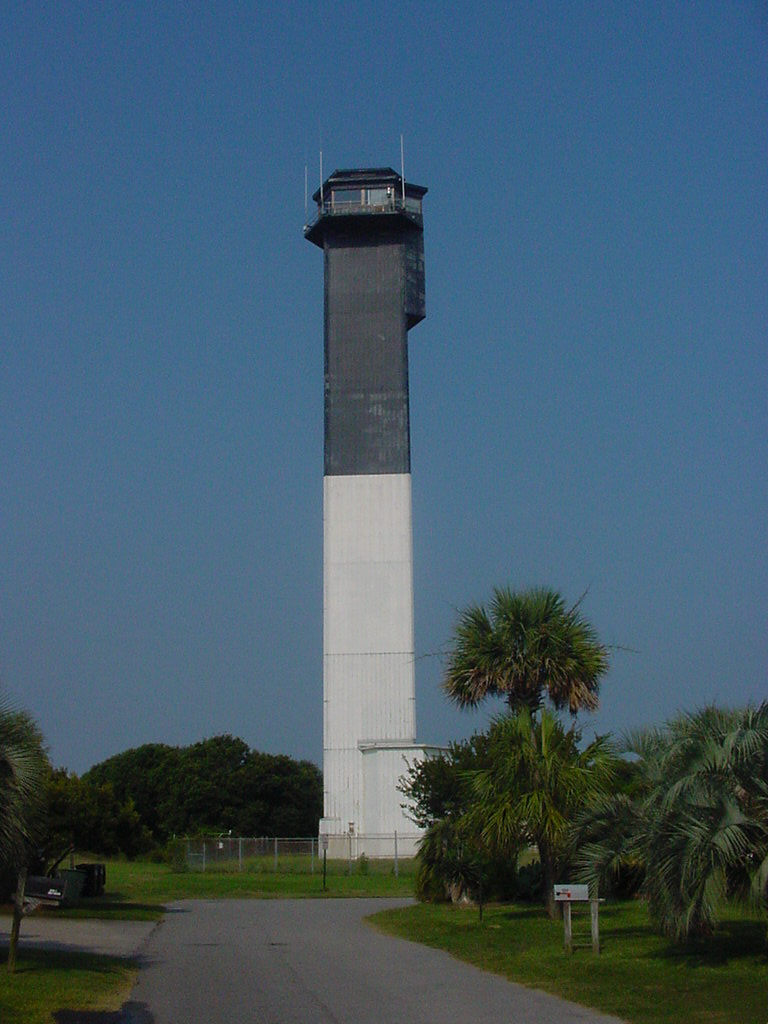 Photo taken June 27, 2003

To visit the Sullivan's Island Lighthouse, take SC 703 from I-526 toward Sullivan's Island.  The lighthouse will be visible on the right, well before you cross the bridge to the island.  Go across the bridge to the island and turn right when you come to the stop light.  Make a right and then make a left on to Station 18 Rd. (the sign for this road is not very visible)  Once you turn on Station 18, travel about two blocks and the lighthouse will be on your right.  Be sure to visit the
Sullivan's Island Life-Saving Station
located behind the lighthouse.
All photos contained in this site, © 2001-2007 Wilmoth Photography.  Images and text may not be used from this website without written permission.

Upon completion of its construction by the United States Coast Guard in 1962, the Sullivan's Island Lighthouse began active duty marking the entrance to the busy port of Charleston.  This lighthouse holds the distinction of being the last lighthouse built by the Coast Guard and is arguably the most modern lighthouse in the United States.  It is even rumored to be the most powerful lighthouse in the Western Hemisphere.

The design of this lighthouse is quite unique and is unlike any other US lighthouse.  One of the most unique features is the design of the tower itself.  Triangular in shape and made of concrete, the structure is protected from the elements by aluminum siding.  It also has the distinction of being the only lighthouse using an elevator to take Coast Guard personnel to the lantern room for maintenance, instead of the typical spiral staircase found in most lighthouses.

Soaring 140 feet in height, it broadcasts its beam 163 feet above sea level.  It is equipped with two rotating beacons, each of which is capable of producing a beam with an intensity of 28 million-candle power.  The lights enable the lighthouse to be seen 26 miles out to sea in clear weather.

The lighthouse itself is not open to the public.  However, the grounds are open to visitors during the day.  There is not much to do at the lighthouse except take pictures and look around.  Beach access is available at the lighthouse and good shots can be taken from the beach.  Make sure you photograph the Sullivan's Island Life Saving Station which sits just behind the lighthouse.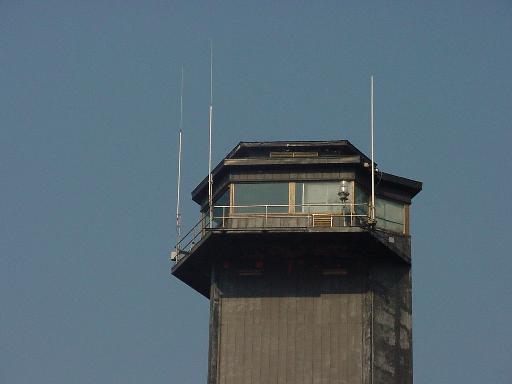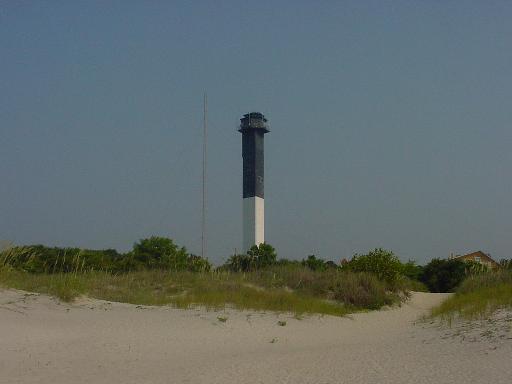 Sullivan's Island from the Beach

Photo taken June 27, 2003

Photo taken June 27, 2003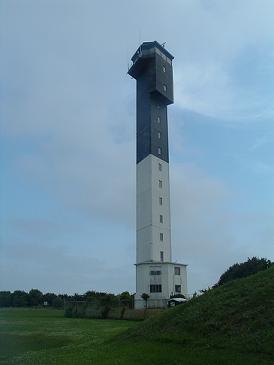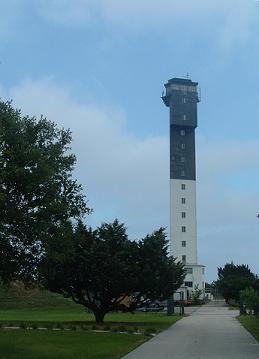 This is the back of the lighthouse.

Another view of the lighthouse.