To visit the Crooked River Lighthouse, take Hwy. 98 West from Carrabelle.  Once you cross the Carrabelle River, there is a dirt road about two miles west of the river marked by a small sign leading you toward lighthouse.  Drive slowly so that you don't miss the turn.  The lighthouse can barely be seen from the road through the trees.

All photos contained in this site, © 2001-2007 Wilmoth Photography.  Images and text may not be used from this website without written permission.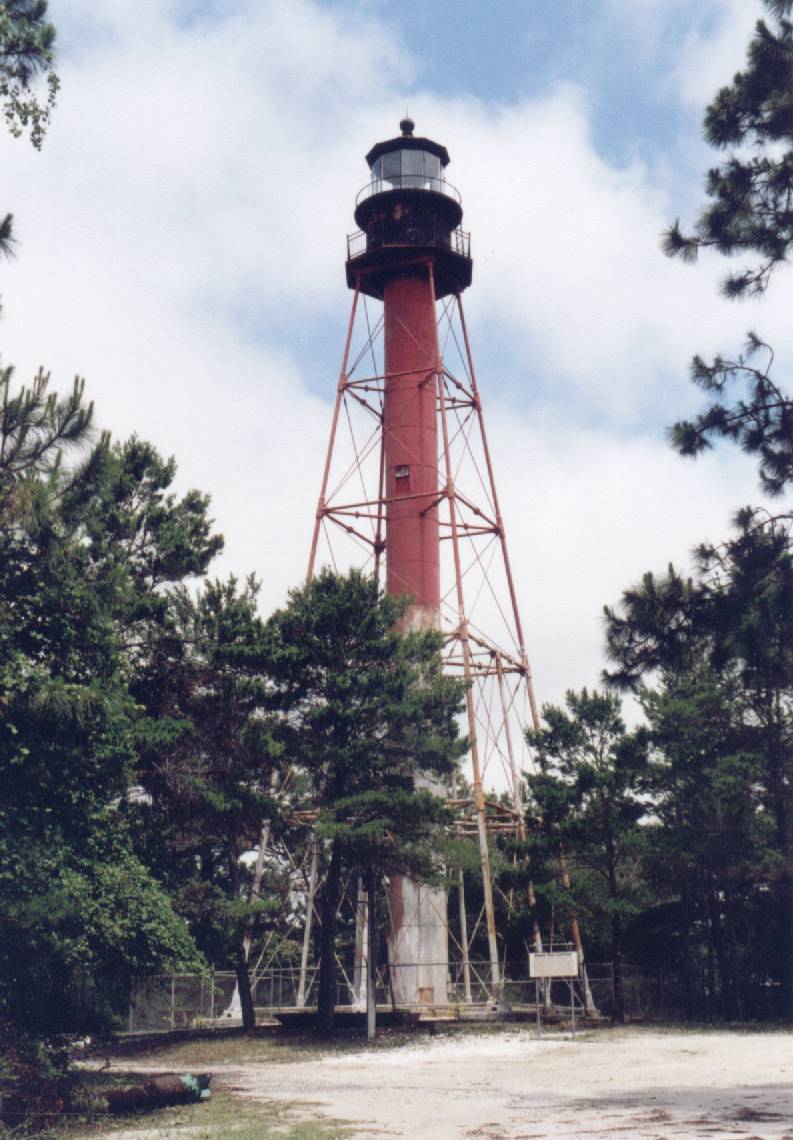 After the destruction of the Dog Island Lighthouse by a hurricane in 1973, a new light station was needed to guide shipping in and out of the deep-water port of the Crooked River, near Carrabelle, FL.  In 1889, the United States Lighthouse Board acquired $40,000 for construction of a lighthouse on the Crooked River.  Construction did not begin until 1894, but by October of 1895, the Crooked River light station was operational.  The tower, fitted with a fourth-order Fresnel lens placed atop a 103-foot tower, broadcasted is beam some sixteen miles in to the Gulf of Mexico.  This lighthouse, unlike the brick Dog Island Lighthouse, is an iron-skeleton tower, proved to be stable enough to withstand the fierce storms that often occur along the Gulf.

Today, visitors to the lighthouse will find that it is in need of extensive repairs.  The dark-red and white paint, which make up the tower's day mark, is in need of repainting. The tower is the only structure that remains of this light station, and it is closed to the public.  This lighthouse can be found on the Lighthouse Digest's "Endangered List".  In 2000, the General Services Administration released the lighthouse to the city of Carrabelle so that it can be restored and operated by the Carrabelle Lighthouse Association.  For more information on the lighthouse, visit the
Crooked River Lighthouse
official web site.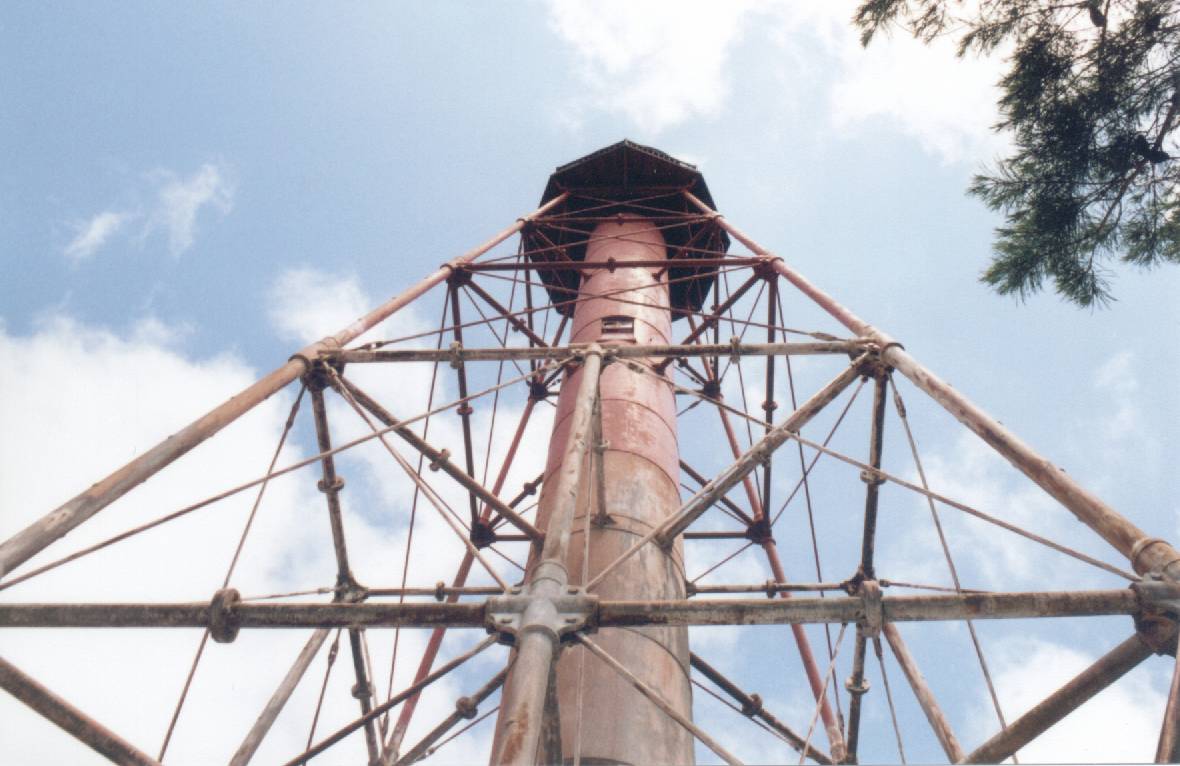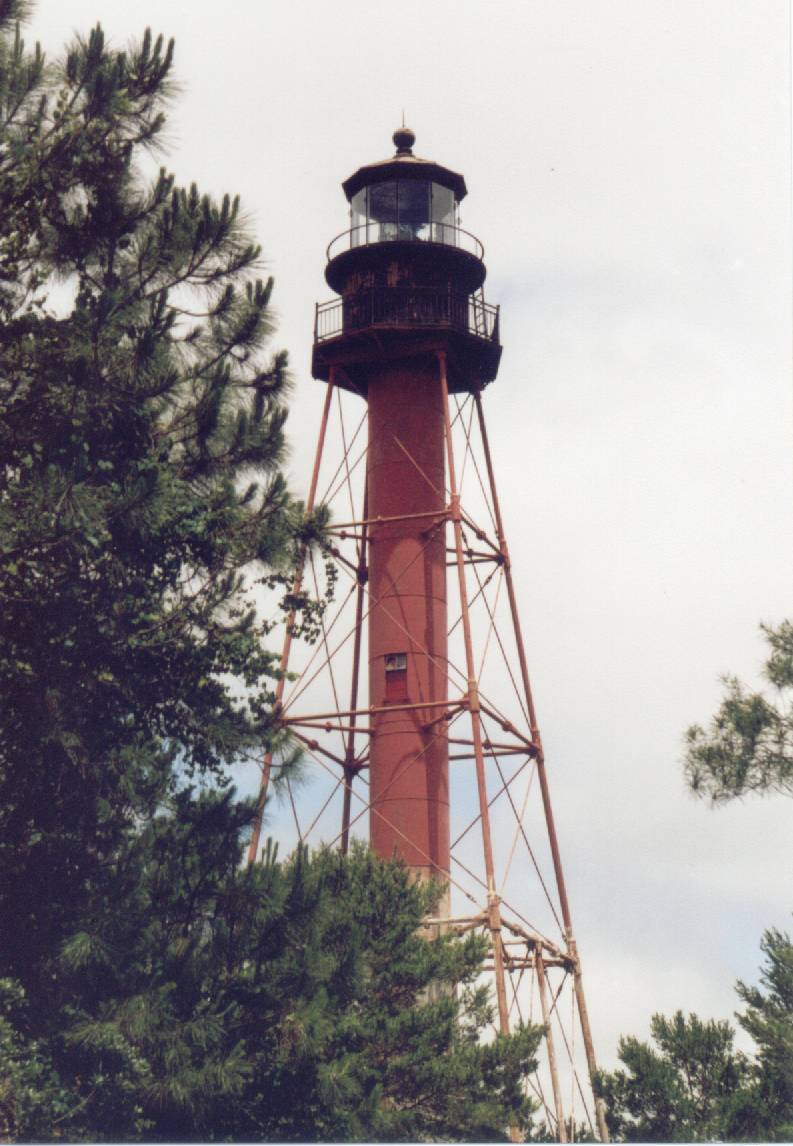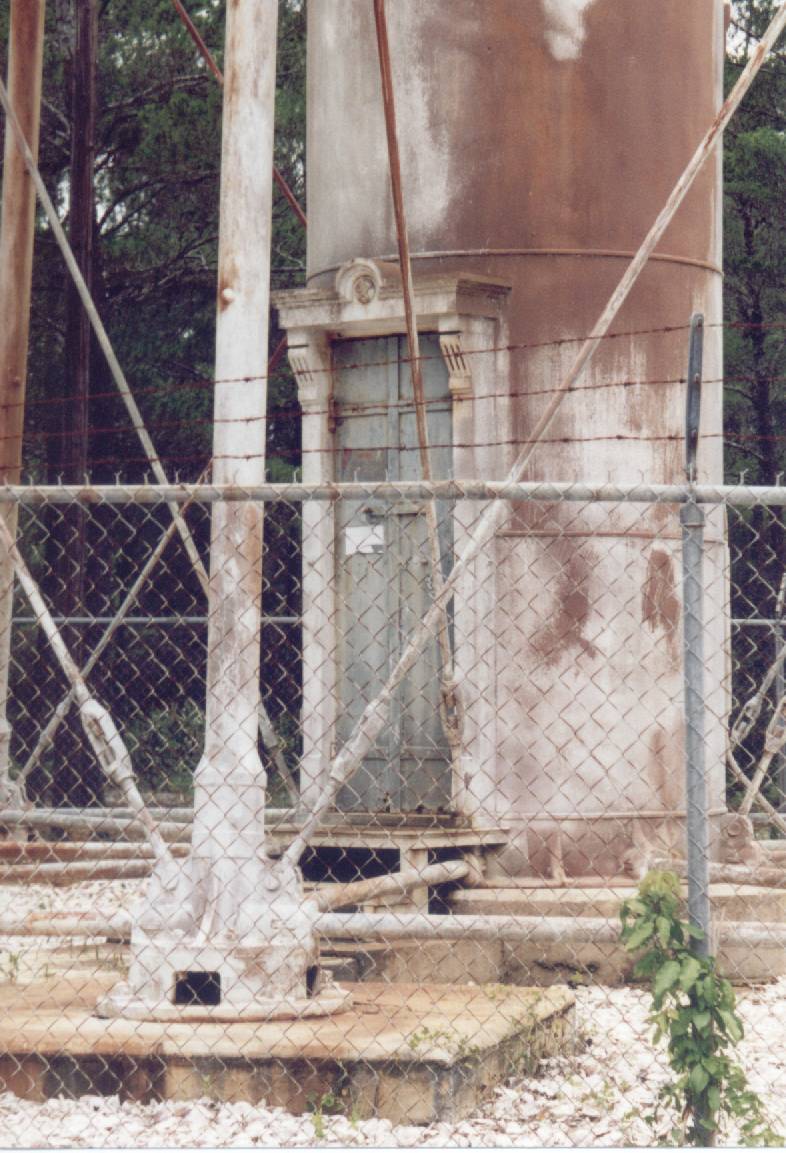 Looking toward the lantern room