It has long been believed that Hernando Desoto first discovered the small island located at the mouth of the Tampa Bay before his famous expedition exploring the American interior.  However, it was the British who gave the island its name, after the Earl of Egmont, who was the Lord of the Admiralty.

Florida became a state in 1845 and with its addition to the United States, shipping traffic in and out of the Tampa Bay dramatically increased.  Settlers of the area began petitioning the federal government to construct a lighthouse to mark the mouth of the bay in the 1830's.  After years of waiting, in 1848 construction of a lighthouse began on Egmont Key.  Constructed of brick, the forty-foot tower took less than a year to complete at a cost of $10,000.  After several strong hurricanes, the tower was torn down in 1858 due to damage caused by the storms.

All photos contained in this site, © 2001-2007 Wilmoth Photography.  Images and text may not be used from this website without written permission.

To visit the Egmont Key Lighthouse, take I-4 to exit 4.  Travel west on 682 and then make a left onto 679.  Continue on 679 until it dead ends.  Make a right and follow the signs to Ft. Desoto Park and the fishing pier.  Park at the pier parking lot and walk out to the end of the pier for a distant view of the lighthouse.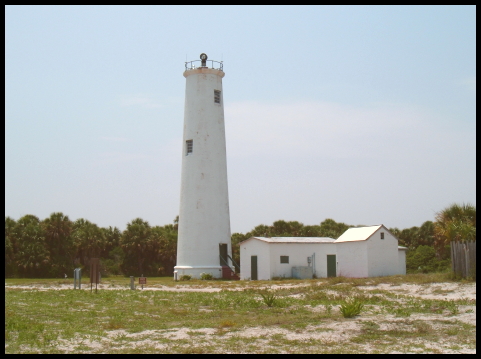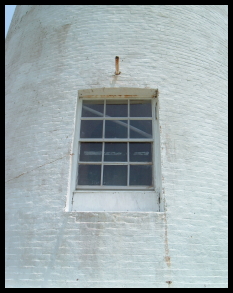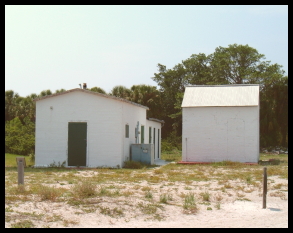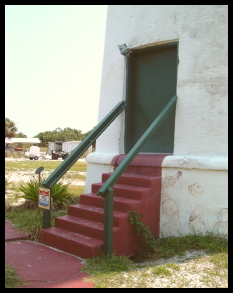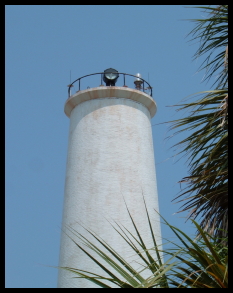 The top of the lighthouse tower and it aerobeacon.

The entrance to the ligthouse.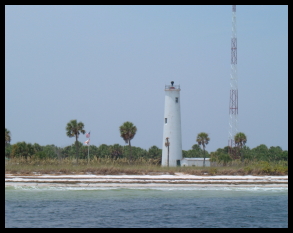 The remaining outbuildings at the light station.

The lighthouse and radio signal tower as seen from the water.

Construction crews to began work on a new lighthouse almost immediately, this time constructing an eighty-seven foot tower with walls more than three feet thick.  The new, stronger tower, proved to be able to withstand the hurricanes of the gulf.  In 1944, the third-order Fresnel lens and the lantern were removed and replaced with a modern aero beacon.  This lighthouse was one of the last in the nation to be automated in 1990.

Egmont Key is open to the public and there are a number of organizations that run tours out to the island.  Along with the lighthouse, the island offers unaltered beaches and an old fort just waiting to be explored.  While the lighthouse itself is not open to the public, visitors may walk the grounds and enjoy the views of the lighthouse.