To visit the Old St. Joseph Bay Lighthouse, take Hwy. 98 South from Port. St. Joe.  Then make a right onto County Road 30 and travel about two miles.  The lighthouse is located on the right side of the road.  If you pass a small camp ground/marina, also on the right side of the road, you have gone too far.  Again, please respect the privacy and property of the owners when visiting the lighthouse and only photograph from the road.

All photos contained in this site, © 2001-2007 Wilmoth Photography.  Images and text may not be used from this website without written permission.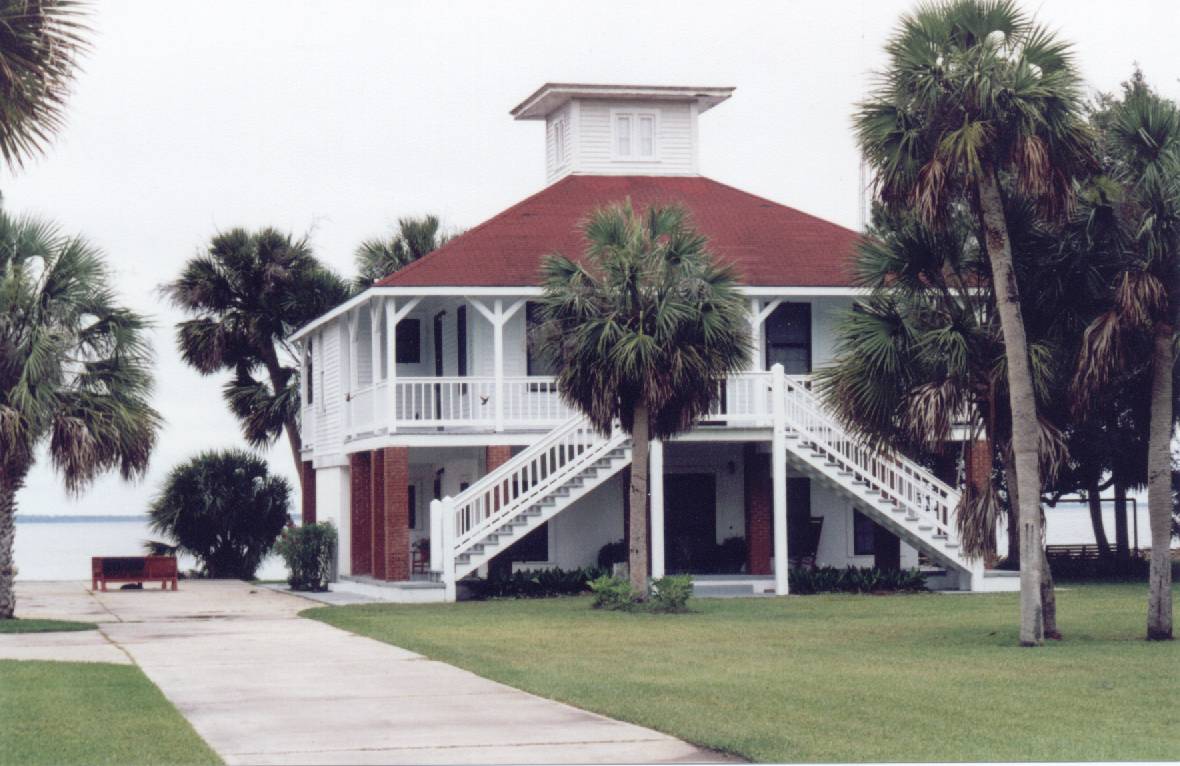 In 1902, the Old St. Joseph's Bay Lighthouse was constructed to guide shipping in and out of the once busy bay.  Although the lighthouse is similar in design to the screw-pile lighthouses of the Chesapeake Bay, this lighthouse was constructed on the mainland at the mouth of St. Joseph's Bay.  During its days of operation, the lighthouse housed a third-order Fresnel lens, which could be seen about fourteen miles out into the gulf.

In 1960, the Coast Guard decommissioned the lightstation.  The lighthouse was then sold and was used as a barn.  Neglected and in bad condition, it was purchased by its current owners.  With the original plans to the light station, the lighthouse was restored to its current condition and moved to its present location just south of Port St. Joe.  One part of the lighthouse is still missing, however.  The lantern room is no longer attached to the structure.

Photo takern on May 23, 2003

                                                                               I understand the owners are having it rebuilt and plan to reattach it to the top of the house.

The lighthouse remains a private residence and is on private property.  The owners allow photos to be taken from the road.  Please respect their property and privacy when visiting the lighthouse.