Sanibel Island, located along Florida's southwestern gulf shore, was originally a lush, tropical island just off shore from Florida's mainland.  After Florida became a state, people began to move to the island paradise.  In 1833, the settlers and fishermen who inhabited the island began to petition Congress to place a lighthouse on the island, yet no lighthouse was constructed.  In the late 1870's, the Lighthouse Board recommended that the island was in need of a lighthouse.  Again, Congress was unwilling to provide funds and the request for a lighthouse was not fulfilled.

Finally, in 1883 Congress appropriated $50, 000 for the building of a lighthouse on Sanibel.  The lighthouse was constructed in a metal factory in New Jersey, and then loaded onto a ship headed to Sanibel.  However, the construction of the tower was delayed when the ship carrying the structure became grounded on a shoal not far from the island, causing it and the lighthouse to sink to the sandy bottom of the

All photos contained in this site, © 2001-2007 Wilmoth Photography.  Images and text may not be used from this website without written permission.

Sanibel Island Lighthouse

To visit the Sanibel Island Lighthouse, take I-75 to exit 21 just south of Fort Myers. Take the Daniels Parkway west to Summerlin Road. Continue on Summerlin Road and take the Sanibel Causeway, which is a toll road. Once across the Sanibel Causeway, drive until you come to a four-way stop.  Make a left on Periwinkle Way and follow it east to the end of the island.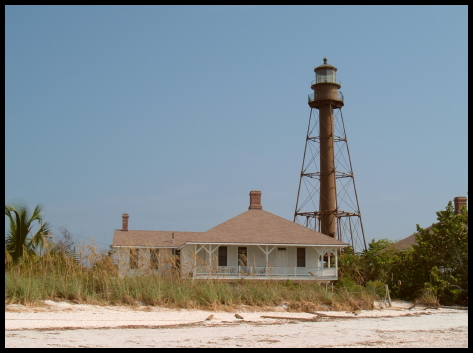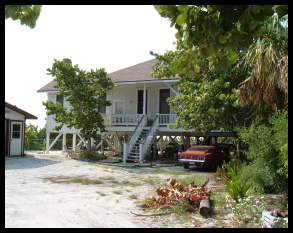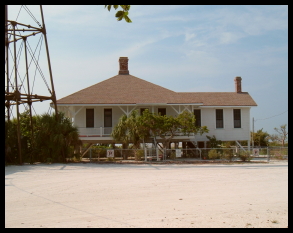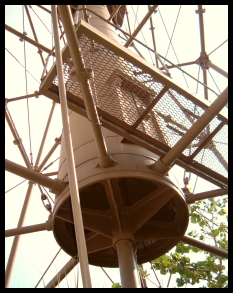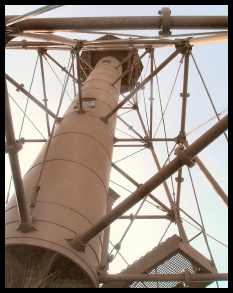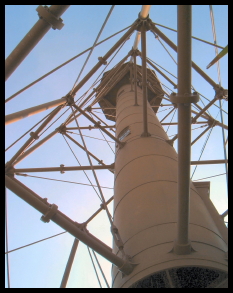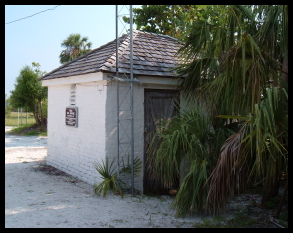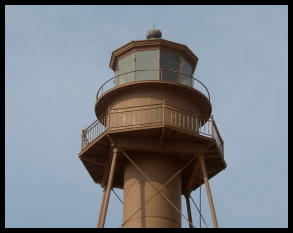 Assistant Keeper's Quarters

The entrance to the lighthouse stands some twenty feet off the ground.

A view looking up the tower.

A view looking up the tower.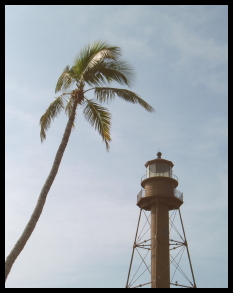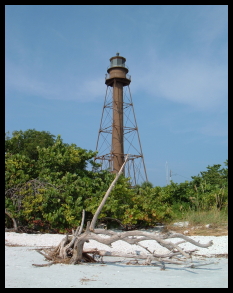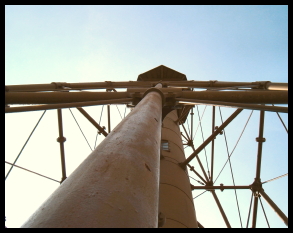 gulf.  Crews from Key West took on the task of recovering the lighthouse and construction finally got under way.

On August 20, 1884, the lamps in the lighthouse were lit for the first time, some fifty years after the first petitions were signed; Sanibel Island had its lighthouse.  Designed to withstand the strong storms and hurricanes of the gulf, the steel skeleton tower effectively marked the island and assisted shipping around the island and into the ports nearby.  The 100-foot tall tower was fitted with a third-order Fresnel lens and emitted a fixed white light that was interrupted in two-minute intervals by a brighter surge in light.  Its characteristic was changed in 1933 so that it displayed two sequential white flashes every ten seconds. 

Today, visitors may walk the grounds and enjoy the views of the gulf, but the tower and its 127 steps remain closed.  The lighthouse is listed on the National Register of Historic Places and is still an active aid to navigation.